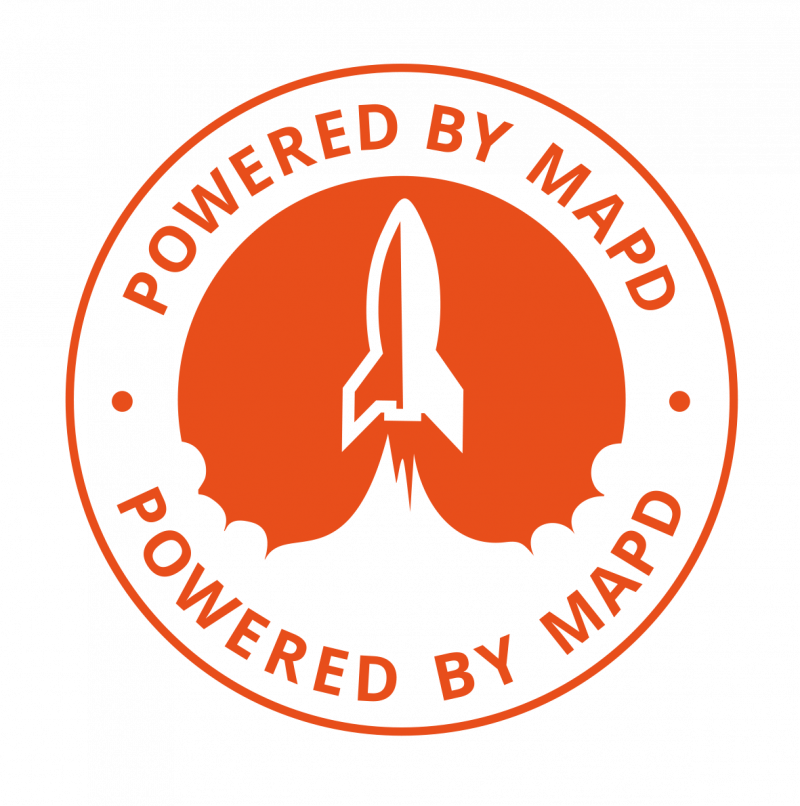 ​
We are proud to be part of the MAPD Group, to be Powered by MAPD! If the Jackson Lees Group is a rocket, the MAPD Group is the fuel in our engine that propels us to provide great legal services and high-quality advice to really make a positive difference.
What is the MAPD Group?
The MAPD Group believe in doing business differently. As a Group, we are building a group of successful law firms across the country, aligned by a single sense of purpose: Making a Positive Difference. MAPD. It is so fundamental to what we do that we made it our name.
What does this mean? Simply put, empowering people and businesses to deliver the best possible experience to our clients, to our people, and to the communities within which we work.
MAPD is about quietly supporting brilliant local businesses by helping them to grow their business and their people to sustainably make a positive difference for many years to come. 
Find out more about the MAPD Group
Who is at the heart of the MAPD Group?

The MAPD Group was founded by CEO Brian Cullen & COO Joanna Kingston-Davies.
Brian and Joanna are united in their belief that a successful, sustainable business can be a kind business; a business that does the right things and that makes good decisions. When bringing businesses into the Group, they are looking for others who share their beliefs, who believe in the power of MAPD, even if they don't yet call it that!
They role model their values through the way they lead: Brian builds exceptional teams through his ability to see the best of the person and his instinct to empower them to see it in themselves; Joanna brings an encouragement, a compassion and a nurturing approach to her leadership that supports her team to deliver outstanding results.
Describing the role of MAPD businesses in people's lives, they highlight the importance of MAPD: "We recognise that by the nature of our work, our teams are involved at vitally important and critical junctures in people's lives and are uniquely placed to make a positive difference – whether its fighting for justice, incorporating a new business, purchasing a new home or protecting a child. It's a responsibility we take to heart. That's what the MAPD Group is all about."
Learn more about Brian on LinkedIn
Learn more about Joanna on LinkedIn
Learn more about working at a MAPD Group business
What does this mean for you?
Whether you are looking to engage our services as a client or join the Jackson Lees Group as a member of the team, you can rest assured that you will be treated with kindness and respect. This is what being Powered by MAPD is all about, ensuring we are fully engaged and motivated to make a positive difference for you. It really is that simple.